Fistly I have to say this is just a gide and that remmeber every PC is differant so this may not change your perfomance but it is recomended that you try these as you could see more stable frame rates instead of massive jumps from 20 frames to 60.
I should start by stating my PC spec
Asus P5N32 SLI SE Deluxe socket 775
E6600 2.40GHz CPU
4GB of XMS Memory
Asus EN9800GTX+
On board sound.
Open your Nivida controal panel and open "Manage 3D settings (if this is the first time opening the Nivida contoal panel choose Advanced when asked)Right now just follow the setps below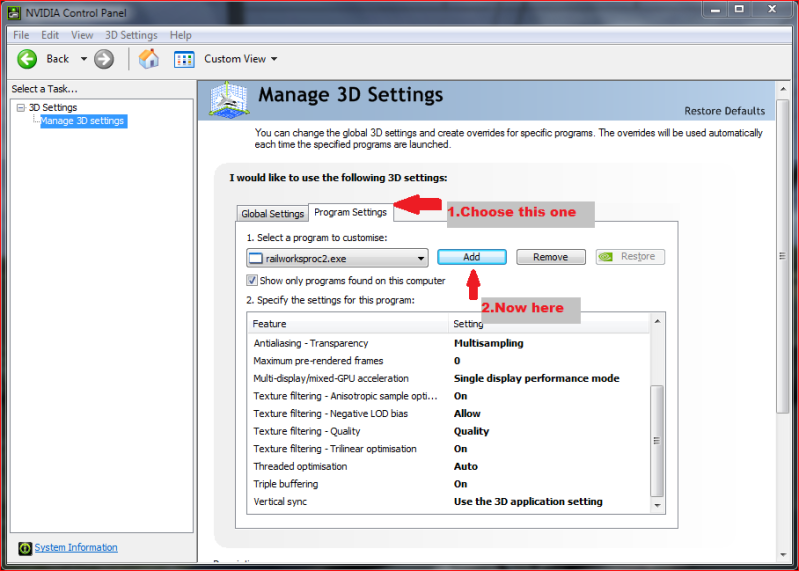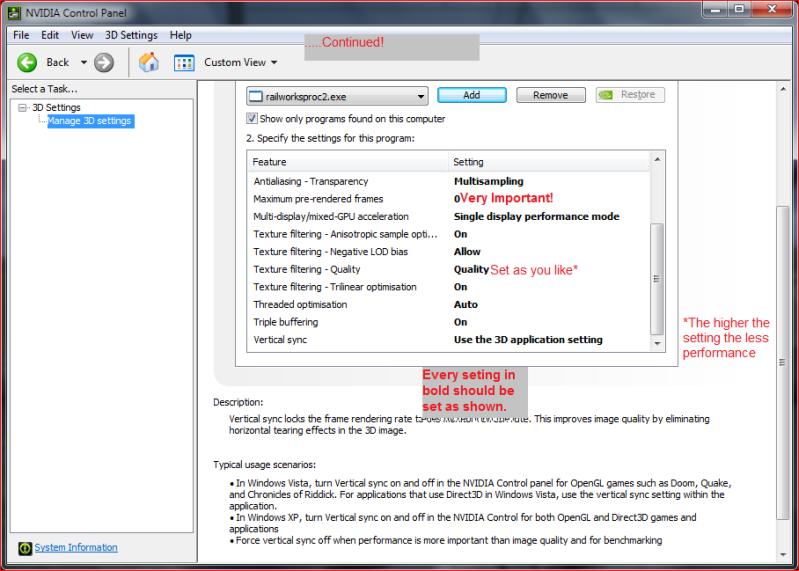 Setting the Pre rendered frames to Zero helps the Animation, Simulation and Phyics stay insync as I have found it results in very smaill frame viration.
This is also important as, by testing you create a handshake between railworksproc2.exe and the Geforce driver you also need to save just so RW now uses those settings don't try and make these changes whailst railworksproc2 (the simulator it's self) is running as RW will not pick them up.
Now test hopfuly enjoy but please remember that this may not help you depending on meny contributing factors. but please have ago.
Any help need feel free to PM me
Jon