***
Hello,
I had made an old boom car for MSTS a long time ago, and have recently converted it over. It will be included as a companion piece in the "Abandoned Saw Mill" package coming up next week. Check her out!! ~Rich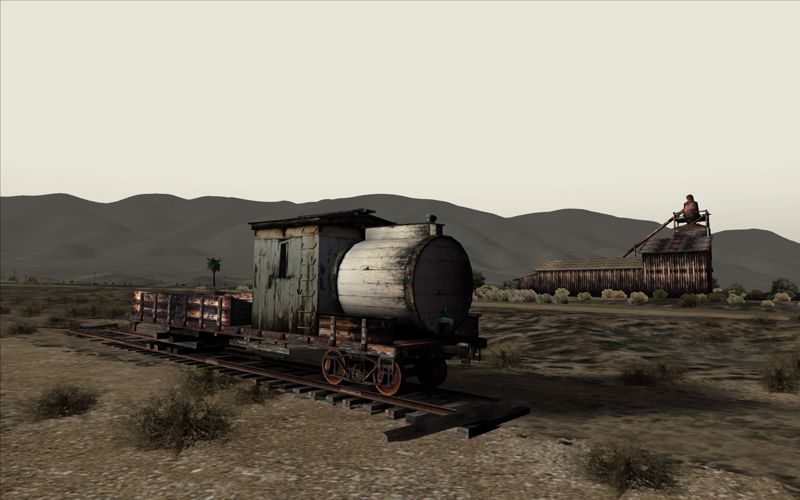 I still have to adjust some textures on it...as you can see.
The broken tracks will come with it, too, so it should be a good "junk" scenery object for wherever you place it.
Im going to include it as a separate object in the Saw Mill Package coming up soon.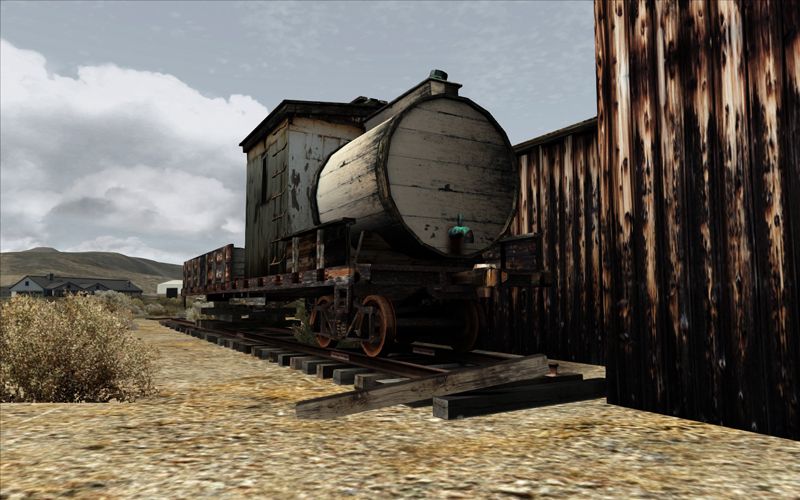 Enjoy!